Scholarship Overview:
International Students are advised to apply for the Silesian University of Technology Scholarship in Poland for the academic years 2023-2024. The Polish government has announced a wide range of Fully Funded Poland Scholarships for talented students from all over the world to pursue PhD Degrees Program. Students can apply for these scholarships without any application fee. You can also apply for University of Tokyo ADB Scholarship in Japan 2023-24 [Fully Funded]
All the Major Subjects and Specializations are available to study under the Silesian University of Technology Scholarship in Poland including Arts, Chemical Sciences, Computer, Civil Engineering, Business, Islamic Education, management and Development subjects. In this blog post, we will discuss how I can apply for a full scholarship in Poland, the eligibility requirements and the application procedure.
Each year, the government of Poland awards a large number of fully funded scholarships to overseas students having diverse backgrounds who can not afford the burdens of higher education at top-level universities around the world. The Silesian University of Technology scholarship program is one of these awards. Both domestic and foreign students may apply for this scholarship in Poland.
It is a fully funded scholarship that pays for all of the costs associated with studying in Poland. IELTS is not necessary for this scholarship if you have completed your previous coursework in English. Only individuals who have never studied English before are required to take English language tests. Please don't miss this prestigious opportunity to get admission to Poland universities under a complete scholarship.
In Poland, the Silesian Technology University (STU) was founded in 1945. The Silesian University of Technology is ranked number 21st nationally among all universities in Poland. The QS World Ranking of Universities places the global ranking at 1353rd. The Silesian University of Technology is a quality education provider with an international reputation. The university offers a great learning environment and properly furnished labs. Students Must Apply For Cape Breton University Scholarships in Canada 2023-24
Silesian University of Technology Scholarship Description:
| | |
| --- | --- |
| Scholarship Country | Poland |
| Host Institute | Silesian University of Technology |
| Course Level | PhD Degree Programs |
| Financial Coverage | Fully Funded |
| Who is Eligible? | International Students |
| Deadline Date | 20th August 2023 |
Join Our WhatsApp Group if You not Joined it Already
You May Also Apply For:
Scholarship Coverage:
The Silesian University of Technology Scholarships offered by the Polish government covered every expense incurred by chosen students during their studies. The scholarship benefits for international students are as follows:
Totally Education Free.

Monthly Stipend.

Living Allowance.

Airfare Tickets.

Medical Insurance.
Programs Offered By

 

Silesian University of Technology:
The Silesian University of Technology Scholarship offers courses in every academic field. Three to four years are required for a PhD degree. Details of the following programs:
Architecture and Urban Planning

Biomedical Engineering

Automation, Electronics and Electrical  Engineering

Civil Engineering and Transport
Chemical Sciences
Chemical Engineering
Environmental Engineering
Material Engineering
Mechanical Engineering
Mining and Power Engineering
Management and Quality Sciences

Technical Information and Telecommunication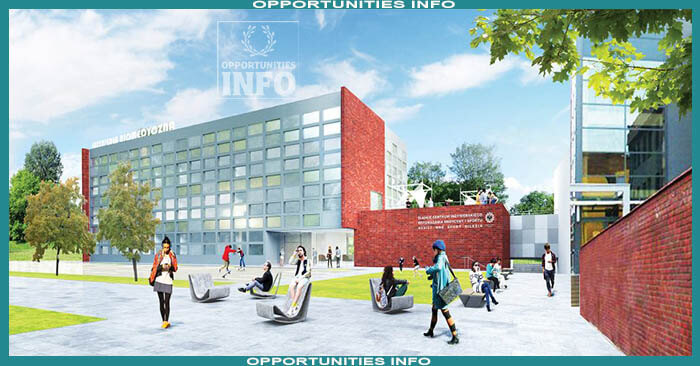 Must Apply: Top 10 Fully Funded Scholarships in the United Kingdom 2023/24
Eligibility Requirements:
All requirements and conditions referred to below are fulfilled in order to apply for the Silesian University of Technology Scholarship in Poland 2023/24:
All International Students and residents of Poland both are eligible to apply for Scholarships.

Call for admission to the PhD program is offered to university-graduate students of all ages and nationalities (Master level).

Students must have a Good Academic Record.

If you didn't learn English the previous time, IELTS or TOEFL will be required

.
Get More Scholarships in Europe
Required Documents:
All of the following files must be supplied as part of your online application. Below the lines are details:
A Copy of Passport.

All degrees / Transcripts of the last degree.

Optional outcomes for

GRE / IELTS / TOEFL / SAT I and II / GATE.

Required Supervisor for PhD research.

Recommendations Letters.

Recent Passport size photographs.

Previous Research paper (if available).

For More Details: Visit the Link
Must Read This: Students may learn our Professional Writing Tips to increase their chances of acceptance for the Silesian University of Technology Scholarship in Poland for international students. Click Here
Silesian University of Technology Scholarship Application Deadline:
The Closing date to apply online for the Silesian University of Technology Scholarship 2023/24 is 20th August 2023 for international and domestic students.
Must Read: University of South Australia Scholarships 2023-24 [Fully Funded]
Application Procedure for Silesian University of Technology Scholarship:
The entire application process is conducted online. By adhering to the guidelines listed above and getting their supporting documentation ready, students can apply online. Students may submit applications before the deadline. The following steps can help you during the application:
All interested students must have to submit their applications through the online platform IRK (polsl.pl).
Please read the eligibility requirements carefully prior to applying what documents will be required to upload (section "Required documents").
If this is your first time applying, you must first register on the university portal by clicking the "Create an account" button.

Find an interesting research topic and make the online registration procedure.

Upload all necessary paperwork. You must produce electronic/scanned copies of the originals (or certified true copies) of your paperwork in the case of international qualifications: transcripts from undergraduate and graduate studies, diploma supplements, and any other relevant paperwork.
To discuss the specifics of the PhD project and to obtain a confirmation that they will be taking on the scientific supervision of the PhD thesis, get in touch with the chosen supervisor.
In case of any technical problem with the application process please contact us by e-mail

[email protected]
For Complete Apply Procedure, See This Video:
Thanks for visiting the OPPORTUNITIES INFO website providing daily admissions, scholarships, internships, and fellowships News for You.